Generators for the Agricultural Industry
Power loss isn't just a nuisance, it can cause huge economic losses for the agricultural industry. Unfortunately, no electricity provider can guarantee uninterrupted power, even for critical industries like agriculture. With more and more farms and ranches depending on electricity for automated processes, industrial generators are essential to prevent losses for crops and livestock.
An industrial generator can help keep the power on for critical equipment, such as:
Greenhouse lighting & HVAC
Automated irrigation & nutrient supply systems
Livestock housing HVAC
Automated poultry feeding & watering systems
Hydroponic growing systems
Milking machines
Dairy storage facilities
Harvesting equipment
Crop storage facilities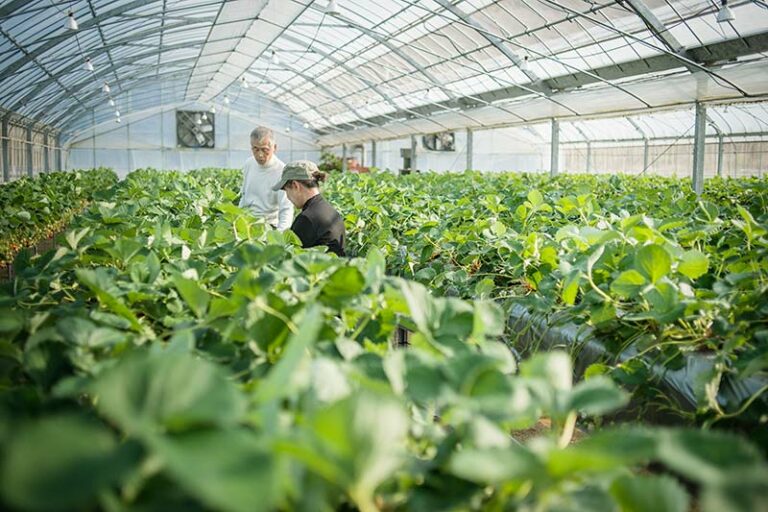 Our experts are here to help you find the perfect agricultural generator solutions for your needs. We provide new and pre-owned generators to the agricultural industry to help you protect harvest and livestock even during power outages. Reach out today to learn more about our inventory and how we can help you keep the power on for your farm or ranch.
We also buy used generators! If you're upgrading to newer, more efficient farm generators, we can help remove the old unit and provide competitive offers for your used generator. Once we reach a deal, we offer immediate payment to take that old generator off your hands. Contact us today to get cash for your old generator!
We Buy and Sell Industrial Generators for Farms, Ranches & More
Our crew at Generator Country are experts in standby and portable generators. We work with a wide range of industries to provide critical power solutions, including standby and portable farm generators.
When shopping for a generator, we understand how important it is to get the right unit at a good price. Our generator specialists can work with you to determine what type and size of farm generator you need and help find solutions that suit your budget. Whether you're interested in a new generator or a refurbished pre-owned generator from top brands, our goal is to find the most practical solutions to help keep your farm or ranch operating even during major power outages.
We're always looking for pre-owned generators and offer cash to disconnect and remove your old generators. We pay generously for used generators in good condition that we can refurbish and add to our inventory. Get in touch with our team now to get the best return on your used
farm generator.
Our goal is to provide the agricultural industry with the best generator solutions, whether you are shopping for a new farm generator or want to sell us your old generator. We offer years of expertise to provide you with reliable services and equipment. You can trust our team to provide you with quick, high quality options, whether you're buying or selling a generator.
Contact us now to learn more and get started.