Critical Power Generators for Healthcare Facilities
Power loss can spell disaster for healthcare facilities. When the power goes out in a hospital or other medical facility, it can cost patients their lives. Having backup power is crucial for keeping patients, staff, and visitors safe and healthy during storms, general blackouts, or other emergencies. Medical facilities need power within seconds during an outage to help protect the lives of their patients and vulnerable populations.
Our team is here to help you keep the power on for your medical facility. We offer dependable solutions for new and used generators for the healthcare industry. Our team can help find units that meet your needs, budget, and applicable regulations.
If you're upgrading to newer or larger generators, sell us your used generator sets! We offer competitive offers and immediate payment for pre-owned generators. Our team can help disconnect and remove your old healthcare generator and provide cash payment to help you maximize ROI for your used generators.
Many facilities can benefit from emergency healthcare generators, including:
Hospitals
Emergency rooms
Urgent care facilities
Outpatient surgery centers
Long-term care facilities
Nursing homes
Clinics
Pharmacies
Physician offices
Dental offices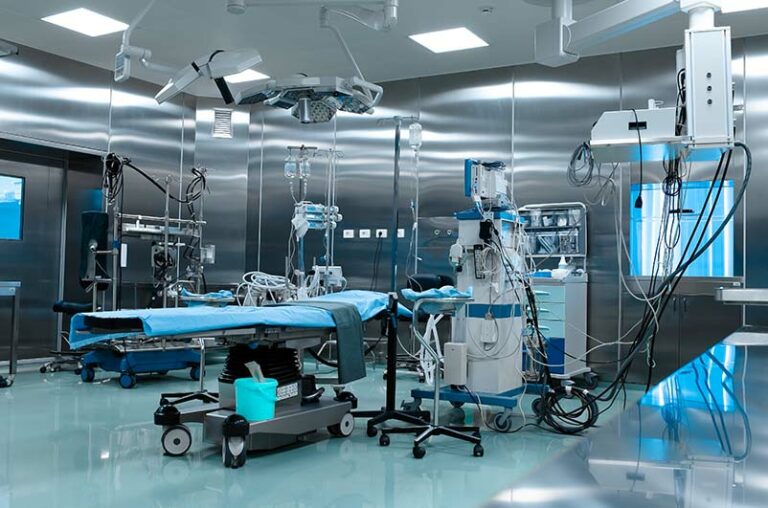 Standby generators help keep your equipment and facility operating even during a power outage. Emergency generators in the healthcare industry help keep essential systems on, including lights, HVAC, communication systems, medical equipment, pharmaceutical refrigerators, and more so you can provide quality care to your patients.
Local, state, and federal regulations often require healthcare facilities to have emergency generators to provide critical power solutions for patient health and safety. The National Fire Protection Association (NFPA) addresses the need for healthcare generators in several areas, including NFPA 101 Life Safety Code and NFPA 110 Standard for Emergency and Standby Power Systems. These codes can help determine minimum requirements for your facility's emergency generators based on the type of facility you operate.
We offer solutions to help your facility meet these standards and get peace of mind that your facility is safe even with utility power loss. Our experts specialize in finding generators that suit your unique needs. We provide high quality refurbished healthcare generators to provide you with reliable and cost-effective emergency power systems. Our goal is to help you find the most practical generator for your needs and we can help you source new and pre-owned healthcare generators for your facility.
Contact us now to learn more and talk to our specialists about healthcare generators!
Sell Us your Used Healthcare Generator
Whether it's time to upgrade, you're moving to a new location, or are closing down operations, there may come a time when you find yourself with an old generator your facility doesn't use. We will purchase your used standby generators so you get the most value from them.
Selling us your pre-owned healthcare generator offers higher returns than recycling them for scrap, and we'll even help with the removal process. We make selling your generator simple and convenient so you can focus on more important things, like providing excellent care.
We buy pre-owned generators as-is and pay fair market prices for commercial generators in all conditions. We can provide payment immediately that can go toward investing in newer or more powerful generators for your facility, or toward other assets or investments. There's no downside to selling old generators for cash to our team. Get in touch today to learn more and see how much your used healthcare generator is worth!