Generators for Commercial Construction Sites
Construction tools and equipment require industrial power even when connecting to the grid isn't an option. Having reliable generators is essential for successful construction projects. We have solutions for you, whether you're looking to purchase or rent generators for your construction site.
We offer a huge inventory of portable, medium-powered, and high-powered generators to suit your construction needs. Our team can help you find the perfect new or pre-owned generators for your operations. Get in touch to discuss your needs with our team.
We also buy used generators from construction crews. Reach out to talk about our competitive cash deals for used generators!
Generators can help power a wide range of equipment on construction sites, such as:
Lights
Power tools
Administrative trailers
Heaters
A/C units
Fans
Pumps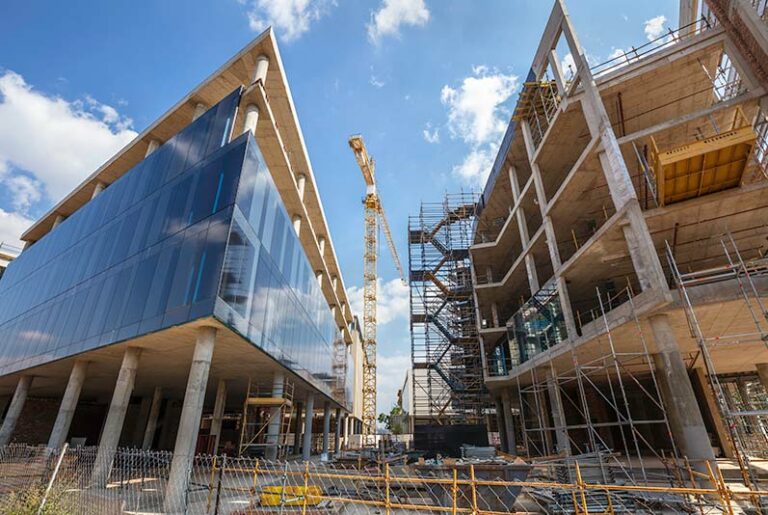 When you need a construction generator, it's important to choose the right wattage to help reduce the risk of overloading and delays. Our experts can help you find the right size generator for your construction site. Generally, you'll need to gather a list of all the tools and appliances you will need for the job. Also, you will need the total wattage (starting and running wattage) for each tool. Having this information can help our generator specialists recommend an industrial generator that can power everything you need for a safe and successful construction project.
Any delay during a construction project can have lasting effects. It can throw a wrench in scheduling and increase costs for both the construction contractor and the customer. Choosing an unreliable or weak generator for your construction efforts means risking power loss and delays. That's why it's crucial to choose high quality industrial generators that can stand up to all your construction site electricity needs. We supply generators from the world's most trusted brands, both new and expertly refurbished by our skilled crew.
Our team can help you find the right generator solutions for your construction operations. Contact us now to learn more about our inventory!
We Buy Used Commercial Construction Generators!
Construction businesses often find themselves with portable generators lying around that they don't use anymore. Rather than storing them at your facility, we offer you cash to take them off your hands!
We are constantly looking for pre-owned industrial generators to add to our inventory. Our team offers competitive prices to buy used construction generators. It's easy and convenient to turn your old generators into cold, hard cash. Just reach out to our team for a cash offer!
We buy pre-owned generators as-is and you can have the money within 24 hours. If you have generators you don't use anymore, free up space and get a fair price for your pre-owned power generation equipment. We buy portable, continuous, prime, and standby generators in any condition. We'll even pick up the generator from your facility, so you don't even have to worry about heavy lifting or transportation!
Contact us today to sell us your old industrial generators and get some of the best offers in the nation!