Standby Generators – Reliable Power When It Matters Most
Unexpected downtime can cause serious issues for facilities in all industries. Sudden power outages can create safety hazards and lost revenue. Instead, standby generators offer solutions to help keep the power on for your most essential systems. When you need superior backup power solutions, choose our team at Generator Country as your number one source for your generator needs. We buy and sell high quality commercial and industrial generators for a wide range of industries.
When you need a generator, our experts are dedicated to finding you the most practical and cost-effective options available. Our huge inventory of standby generators include both new and refurbished pre-owned units to meet your needs. We supply generators from the most trusted manufacturers in the world, including CAT, Cummins, and other leading brands.
Our specialists work with you to discuss your needs and budget and help find the perfect stationary generator for your needs. Contact us now to get started and find the ideal generator for your facility!
Standby generators are an essential part of keeping your facility operating. These stationary generators offer higher power solutions and longer run time compared to portable generators, making them the best choice for reliable backup and emergency power systems.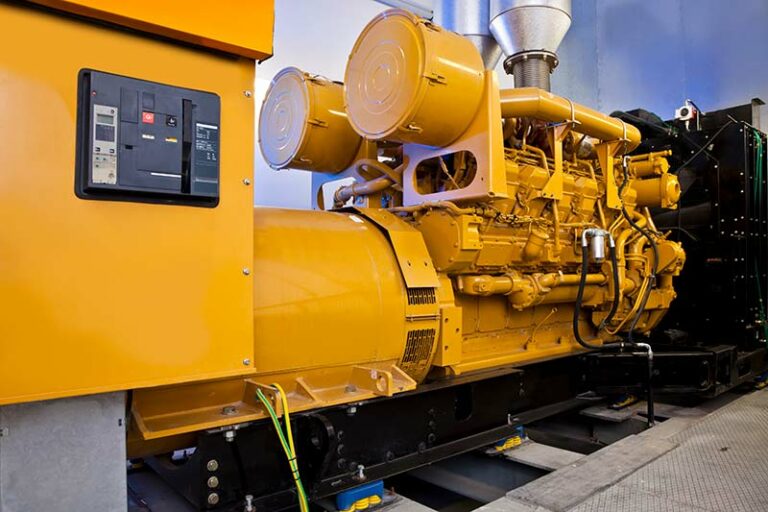 Three of the main things to consider when choosing a standby generator for your commercial or industrial facility are size, fuel, and phase type. Size refers to how many watts you need from your generator. You can choose to size your generator simply to power safety systems, like emergency lights, or you can choose a generator that puts out the amount of power you need during peak times for maximum business continuity. Our team can help you determine the right generator size for your facility.
In addition, you'll need to consider which type of fuel is best for your facility. The most common types of commercial generators are diesel and natural gas. Diesel generators are some of the most popular because they don't rely on natural gas utilities to run, meaning you can use your generators even during service interruptions. However, natural gas is a great option if you prefer clean burning fuels and want to spend a little less up front.
Generators also come in single-phase and three-phase options. Single phase generators are great for general commercial uses where you're powering mostly basic electronics and equipment. However, if you operate heavy equipment, you may need a three-phase generator to help power these large machines.
If you need a generator, reach out today to discuss your generator needs with our experts and find a generator from our large inventory of new and used standby generators.
Sell Us your Used Stationary Generators
If you have used standby generators you no longer need, you can maximize the return on investment by selling your generators to us! We purchase generators and offer competitive rates to purchase your old generators, as-is. When you sell your generators to us, we offer you fair market prices and immediate payments. We can even help you decommission and remove the old stationary generator, so selling is a simple, ultra-beneficial option for your facility. Whether you're downsizing, relocating, or upgrading to newer generators, you can free up space and get more value out of your used generator by simply reaching out and our team will provide you an offer!