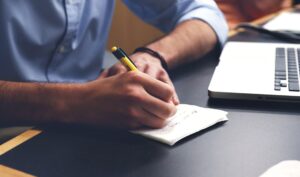 Did you know you can sell an industrial generator you don't need anymore? You can get cash for your used commercial or industrial generator. If you're ready to sell your facility's used generator, there are a few things to know to help our team give you a cash offer.
Sell an Industrial Generator to Increase Returns
Selling a used generator helps maximize returns for your generator assets. Whether you've been using the generator for standby power for years and are ready to upgrade, or you have a surplus generator that is just taking up space, there is a market for these generators. Your business can get cash and our team will handle everything from removing the unit and repairing or servicing it to marketing it to organizations looking to buy used generators. It's a simple way to get the most out of your generator.
What Do I Need to Know to Sell an Industrial Generator?
If you want to sell an industrial generator you no longer need, our team can walk you through the specifics of what we need to provide you with a price we will buy it for. Of course, you can prepare by gathering some common information. There are many generator specifications that can be helpful to our team when determining the value of your used generator. Here are some things it helps to know about your used generator.
Know the Size to Sell an Industrial Generator
Generator size is essentially how much power it can supply. For a commercial generator, this comes in kilowatt (kw) ratings, kilovolt ampere (kva) ratings, and power factor. You can typically find these ratings on the generator nameplate. 
Kilowatt ratings refer to how much real electrical power the generator can provide in kilowatts. For example, most industrial generators provide more than 20 kilowatts of power (which means it can provide 20,000 watts of power at a time. Knowing your generator's kilowatt rating is necessary when you sell an industrial generator. 
Kilovolt ampere ratings are also important when describing a generator you're selling. KVA ratings describe the apparent power of the generator. Generator KVA ratings include calculations of real power and reactive power, which doesn't get consumed, but cycles between the generator and the load. 
Power factor is another important spec to know if you're trying to sell an industrial generator. Power factor is a ratio between real and apparent power (or the KW rating and the KVA rating). The higher the power factor, the more efficient the generator transfers energy from the engine to the load. 
Make and Model of Your Commercial Generator
When selling a commercial generator, it's also important to know the make, model, and manufacturer. You can typically also find this information on the generator nameplate. Make and model also affect the demand and value of your used generator. 
Generator make is essentially who manufactured the generator. Some common and well-regarded manufacturers include CAT, Cummins, and MTU. These are top brands that have a reputation for quality, long-lasting generators. Other common manufacturers include Generac and Kohler. 
Industrial generator model helps the buyer determine what types of parts were used to manufacture the generator. Just like you want to know the model of a used car you're buying, generator buyers will also want to know the model of the generator asset to help with any repairs or maintenance needed before resale and also understanding common issues with those models.
Know the Age to Sell an Industrial Generator
Knowing the age of your generator is also important if you want to sell an industrial generator. How old the unit is affects the price and the demand for your generator, just like any other piece of pre-owned equipment. However, more importantly, you need to know whether the generator was manufactured before or after 2007. In 2007, all generators had to be manufactured to tier 4 emissions standards per the EPA. If you have an older generator, it was likely grandfathered in, but that provision expires when you move the unit. Therefore, the year it was manufactured affects the value of your critical power generator. 
Number of Hours on Your Critical Power Generator
In addition to age, it's also good to know how many hours the generator has been used. Most industrial generators have an hour meter to tell you this information. An hour meter is like an odometer, but for the number of hours the generator has ran during its lifetime. Lower running hours are typically better, as it means that your generator is closer to its new condition. 
How You Used Your Generator
There are several ways to use an industrial generator, such as standby, prime, or continuous. Each of these purposes puts different stressors on the generator, which is important to know for a used generator. 
Standby generators are where you use the generator only when utility power cuts out. The generator turns on and provides electricity during outages from things like storms or downed power lines. Standby generators typically have fewer running hours, which is good from a condition standpoint. However, it also means they need regular exercise to keep them working properly. 
Prime generators provide main power at variable loads. These are common for oil and gas or construction projects, where power loads change over time. Prime generators often need more maintenance because they run almost constantly.
Continuous generators work well in remote areas that need power for constant loads. For instance, you can find them in agriculture, mining, and military applications. Like prime generators, continuous generators run more frequently than standby generators. 
Knowing Service History Can Help When You Sell an Industrial Generator
If you have records of generator service and maintenance, this can also be helpful when you sell an industrial generator. We understand that in many cases you may not have this information, but if you do it can be useful in determining the condition and expected lifespan of your used generator. Knowing the last service date is a great start. If you have records of dates and results of previous inspections, oil changes, coolant and fuel system services, engine exercising, and load bank testing, this is even better. 
Fuel Type
In many cases, end users of pre-owned generators have a preferred fuel type. In industrial and commercial applications, diesel is by far the most common, followed by natural gas. Knowing the fuel type is another factor that helps your generator dealer determine the value of your used generator and provide you with a fair price based on market demand and average resale prices.
Sell an Industrial Generator with Generator Country!
At Generator Country, we make buying and selling generators easy. Whether you have a used generator you want to turn into cash or are looking for affordable generators for your business, we have solutions for you. Our team is here to provide friendly service tailored to your needs. Contact us now to sell your generator or buy a generator for your facility.